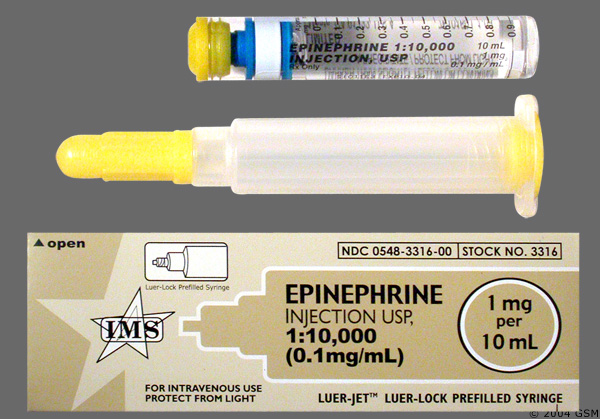 Pharmacologic Category 
Indications & Dosing
Cardiac Arrest: Asystole/pulseless arrest, pulseless VT/VF

1 mg (IV/IO) every 3-5 minutes until return of spontaneous circulation (ROSC)
2 to 2.5 mg (ET) every 3 to 5 minutes until IV/IO access established or ROSC

dilute in 5 to 10 mL NS or sterile water

Increases coronary perfusion pressure during cardiopulmonary resuscitation


Bronchospasm – reversible airway disease due to Asthma or COPD 
Anaphylaxis and other systemic allergic reactions; epinephrine is the agent of choice.

0.2 to 0.5 mg IM every 5 to 15 minutes in the absence of clinical improvement

Start a dirty epi drip (see below)

Cardiogenic shock, especially if a vasodilator is added.
Bradycardia (symptomatic; unresponsive to atropine or pacing)
Hypotension

2-10 mcg per minute
To make a dirty epi drip (great article by Zlatan Coralic, PharmD on ALIEM)

Take code-cart epinephrine. It doesn't matter if it is 1:1,000 or 1:10,000!
Inject full 1 mg into a 1,000 mL normal saline bag (final concentration 1 mcg/mL).
Run wide open until the patient's hemodynamics stabilize.
Administration
 IV (by central line)
Endotracheal tube (rapidly absorbed by tracheal mucosa)
Subcutaneous
Intramuscular
Concentration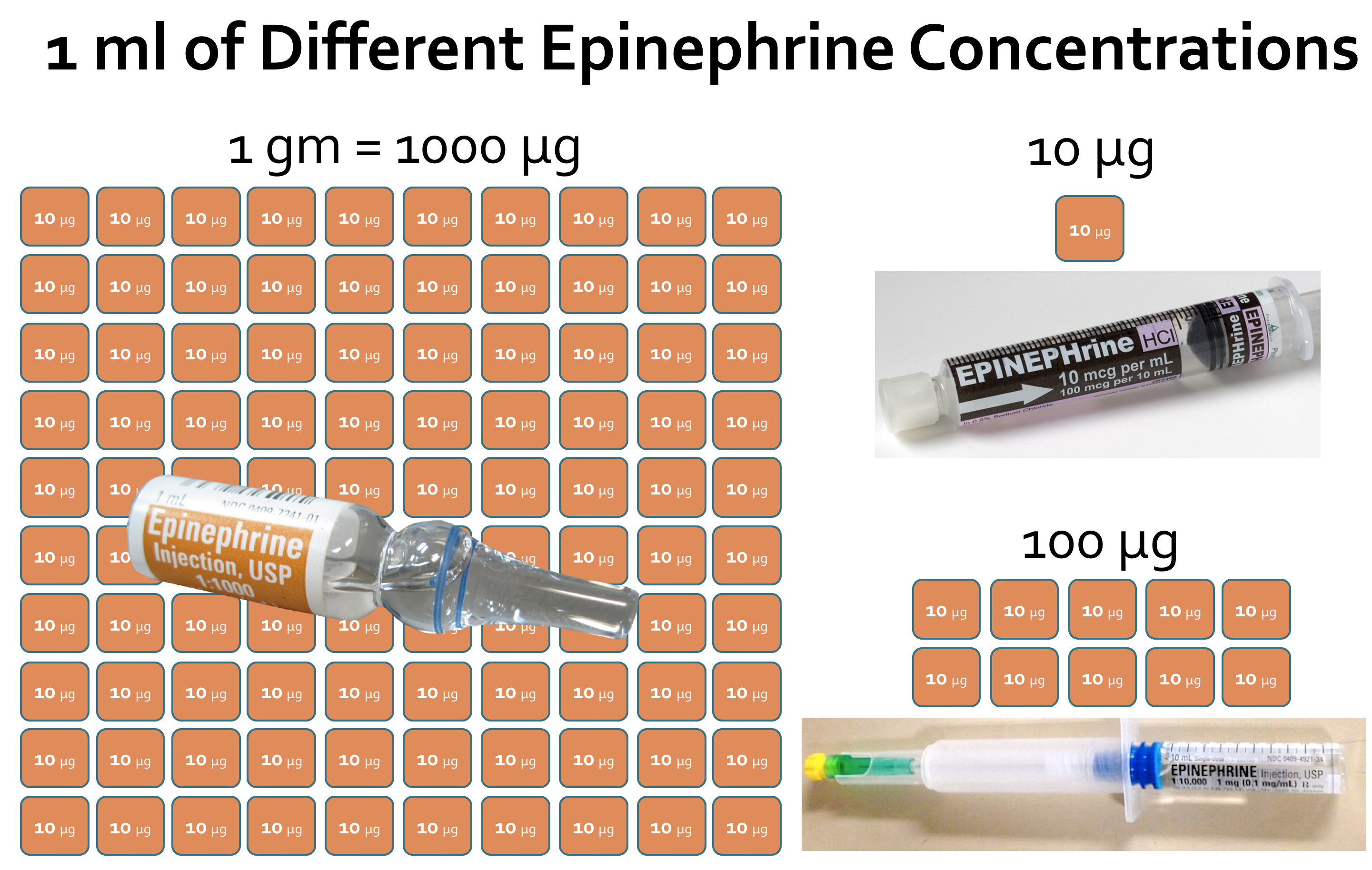 1:1,000 is equivalent to 1 mg/mL
1:10,000 is equivalent to 100 mcg/mL 
Work's Consulted 
Davis's Canadian Drug Guide for Nurses
Marino's ICU Book